Located on Wall Street, Jaffe & Velazquez, LLP is one of the top law firms in NYC for individuals, families, and small-to mid-size businesses. We provide expert legal services to clients throughout the New York metro area including New Jersey and Long Island. For over three decades, our New York attorneys have achieved successful outcomes for thousands of clients – many of whom return to us whenever a legal matter arises.
We are Jaffe & Velazquez, LLP, and we are ready to work for you.
At Jaffe & Velazquez, LLP, we work with NYC grit and hustle, while firmly rooted in Main Street values of trust, integrity, and respect for our clients. We're resourceful, professional, and dedicated to protecting your personal or business interests… all at a fair rate that prioritizes your satisfaction over our "billable hours." If you're searching for Long Island, NYC, or New Jersey attorneys, contact us first for a complimentary consultation.
Wall Street Tenacity.
Main Street
Relationships.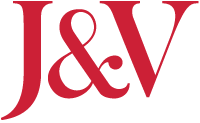 How Can We Help You?
Whether you're just beginning your search for an NYC, Long Island, or New Jersey attorney, or you have a specific question, contact us using the form. One of our attorneys will respond within 24 hours.
Schedule a Free Consultation
To learn more about your unique situation and discuss your needs, one of our attorneys will sit down with you for a complimentary, private meeting.
Looking to Join Our Team?
Please visit our careers page to view open positions and apply.